Dear friends,
Jack and I were recently interviewed by Nick Summers at Engadget who had lovely things to say about us and the AMX. He was particularly taken with the power of the AMX and we were happy to learn that he had a lot of fun exploring Bristol on it, a hilly city.
"The UK doesn't have many e-bike brands, and this plucky startup has already proven itself to be one of the best in the fiercely competitive commuter e-bike space"
We believe that as entrepreneurs we have a responsibility to respond to the exigencies of the communities in which we live, whilst solving the biggest challenges that we have the capacity to tackle. We believe that we have the capacity to create better cities with cleaner air, safer streets and efficient, effortless modes of transportation. And for this reason e-bikes are how we fulfil this mission. All our friends and family use our products, and we extend this invite out to the world via crowdfunding.
Today I'd like to announce our latest product, the USB-C Adapter. It's a device that takes what you already have, your AMX Battery and allows you to apply it to your everyday life. It allows you to use all the available power of your AMX battery to power your USB-C powered laptops, tablets or mobile phones for days on end. You can expect to power Apple's latest 13" Macbook Pro for 4+ days from a single AMX battery!
You always had the power, now you can use it in new ways.
We believe that e-bike batteries should be effortless to remove and effortless to charge. We always make sure to take our batteries with us when we park our bikes outside so with a lightweight battery now chilling out in our bags (we love the Chrome Kadet bags for daily travel), it was the right decision to make our batteries even more powerful, to give them new purpose beyond their old use cases and to elevate them beyond powering motion.
Over the last few decades the UK has slowly lost the majority of its manufacturing abilities. This became apparent to us as we tried to source UK factories and frame builders for our aluminium frames. The process involved for manufacturing aluminium frames en-mass is truly awe-inspiring, requiring acid baths, shipping container sized ovens and football field sized amounts of floor space.
Here are some shots of our AM1 frames being dipped in acid prior to being heat treated.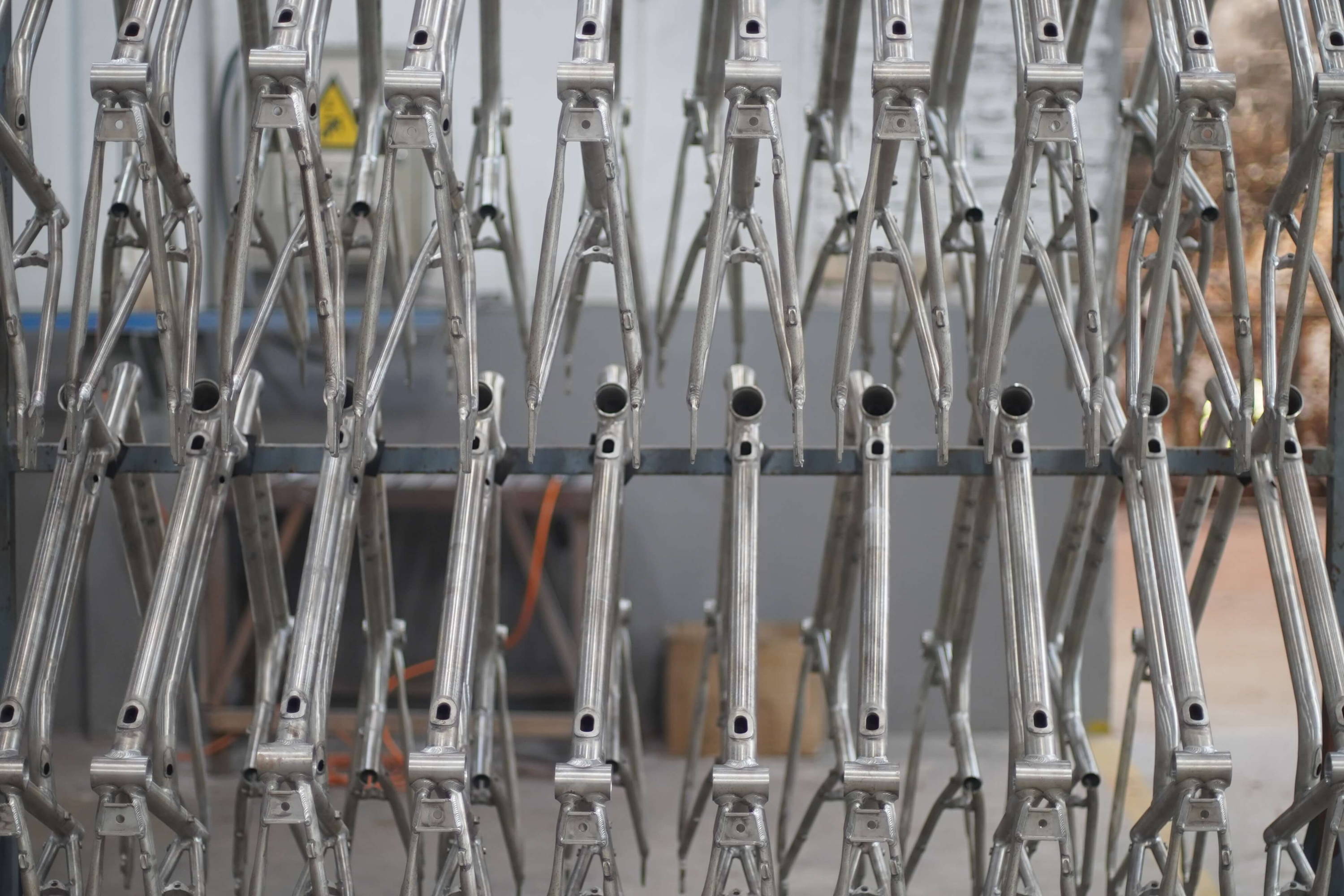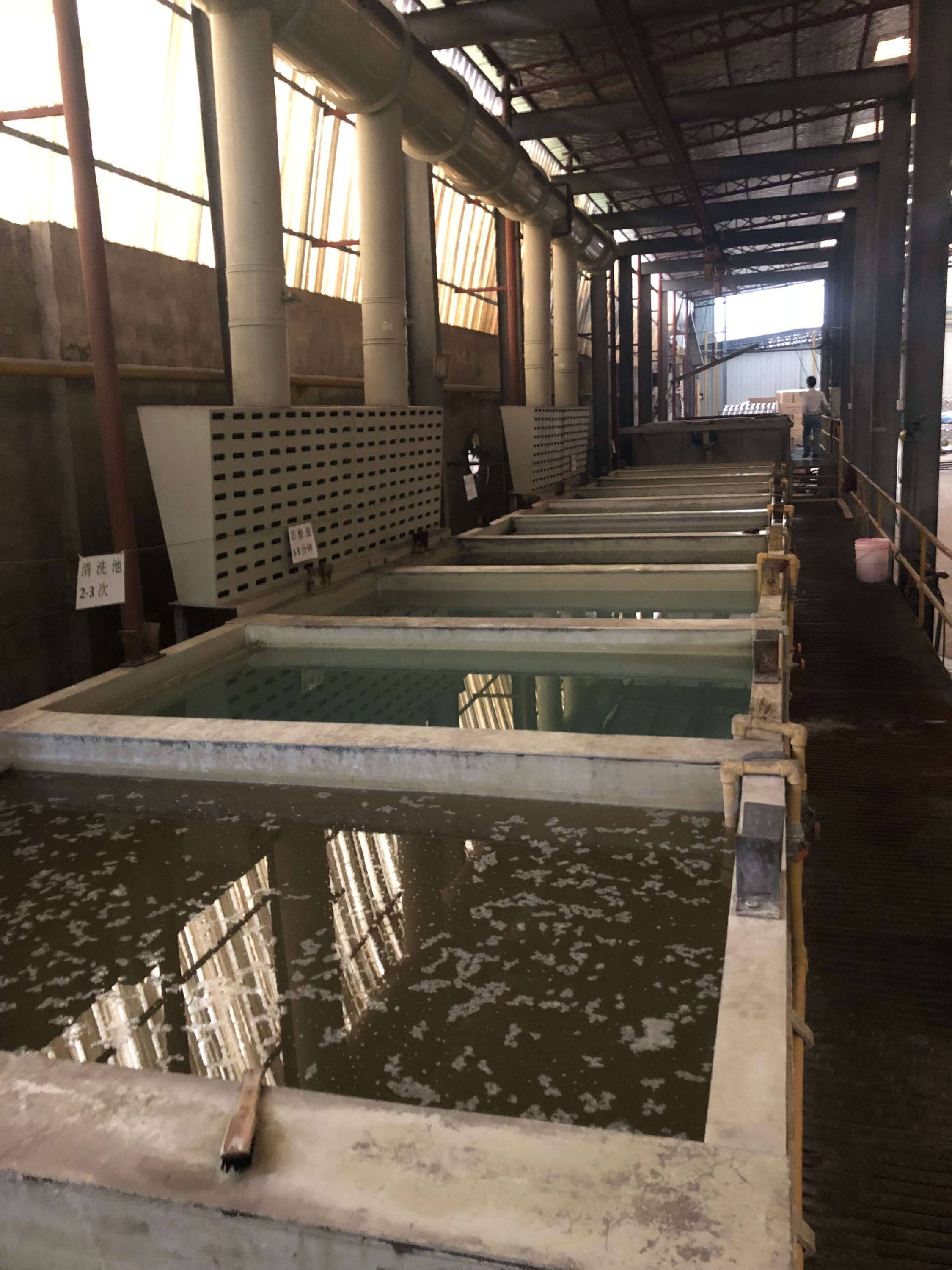 What the UK does excel at is low volume manufacturing processes. We've found some incredible partners to help us to create something new and we're assembling a team, the expertise and the space to create our own assembly line right here in London.
This will be our first foray into operating our own assembly so while there is lots to learn, we are doing it at a manageable scale.
We are kicking off the assembly of the USB-C Adapter here in London. Assuming things progress smoothly, we will have all the parts here in London ready for assembly in December and we will start shipping after the Christmas holidays.
But first let's show you what we have been cooking up in our lab.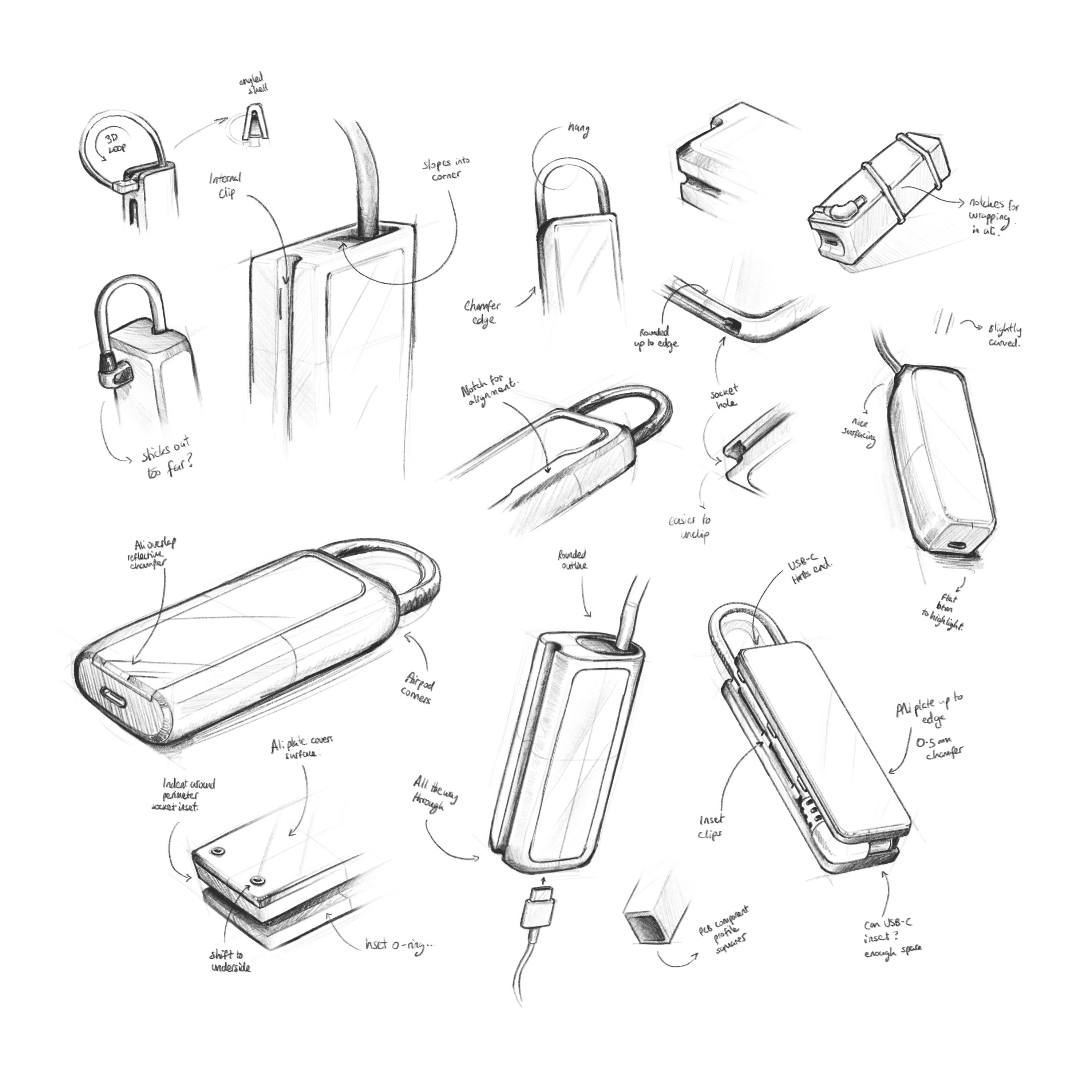 We saw the USB-C Adapter as an exciting opportunity to transform your AMX experience by keeping your devices and your bike powered on the go.
After defining the product specification we set about exploring how to realise this idea in physical form – starting with a serious amount of sketching!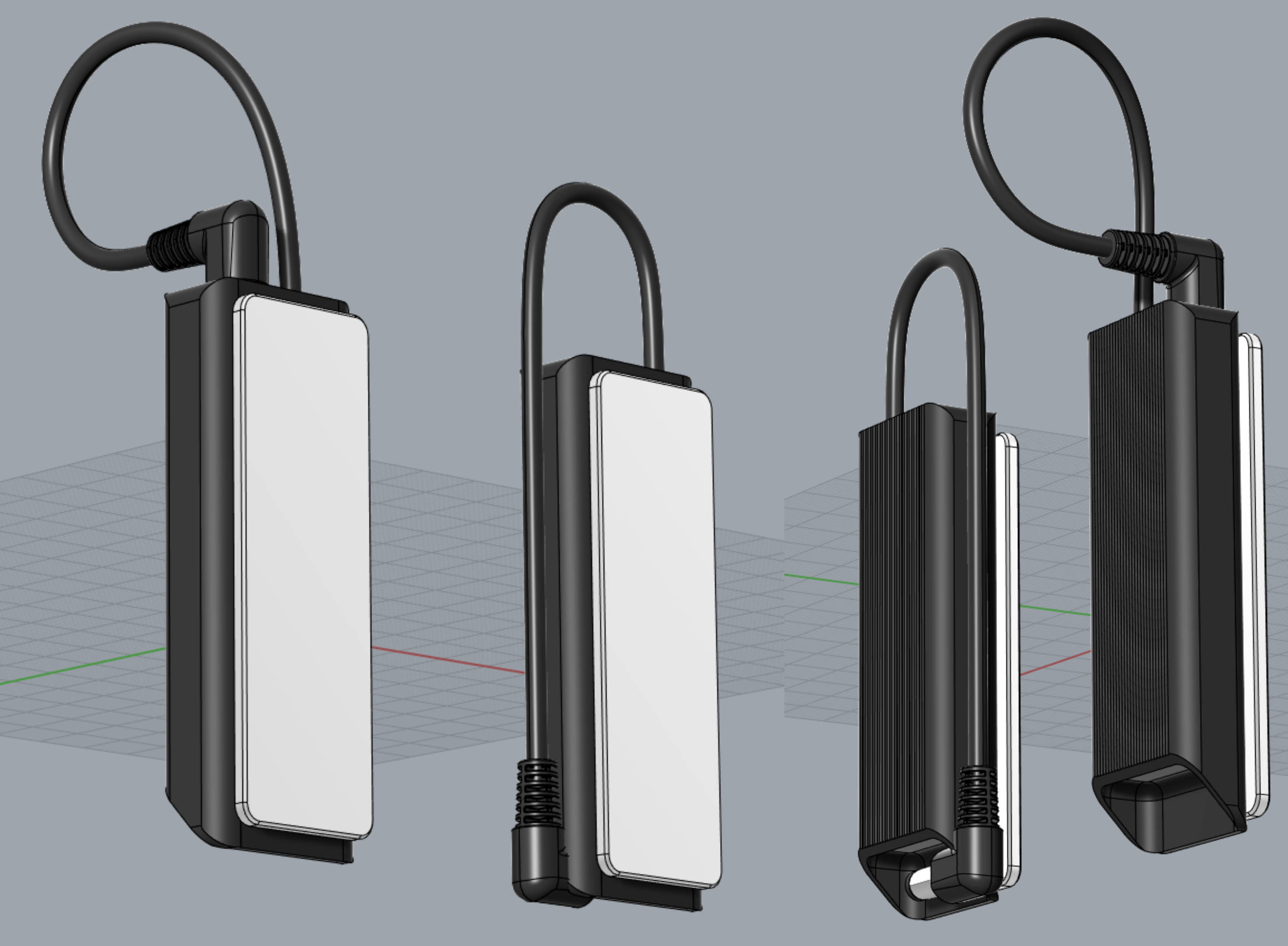 The next design phase involved building our ideas digitally in 3D to get a better idea of how everything would fit together.
We all know the pain of losing or breaking a cable so we paid particular attention to the DC cable. This short cable connects to your AMX battery. It's integrated so it can't be lost and at the other end we have a USB-C socket giving you freedom to charge a range of devices.
3D models on the computer can be deceptive so this is where building physical prototypes becomes crucial in the design process. A 3D printed prototype will help to refine a product much quicker than hours spent on the computer. We realised the integrated cable could double as a hanging point after playing with this quick prototype.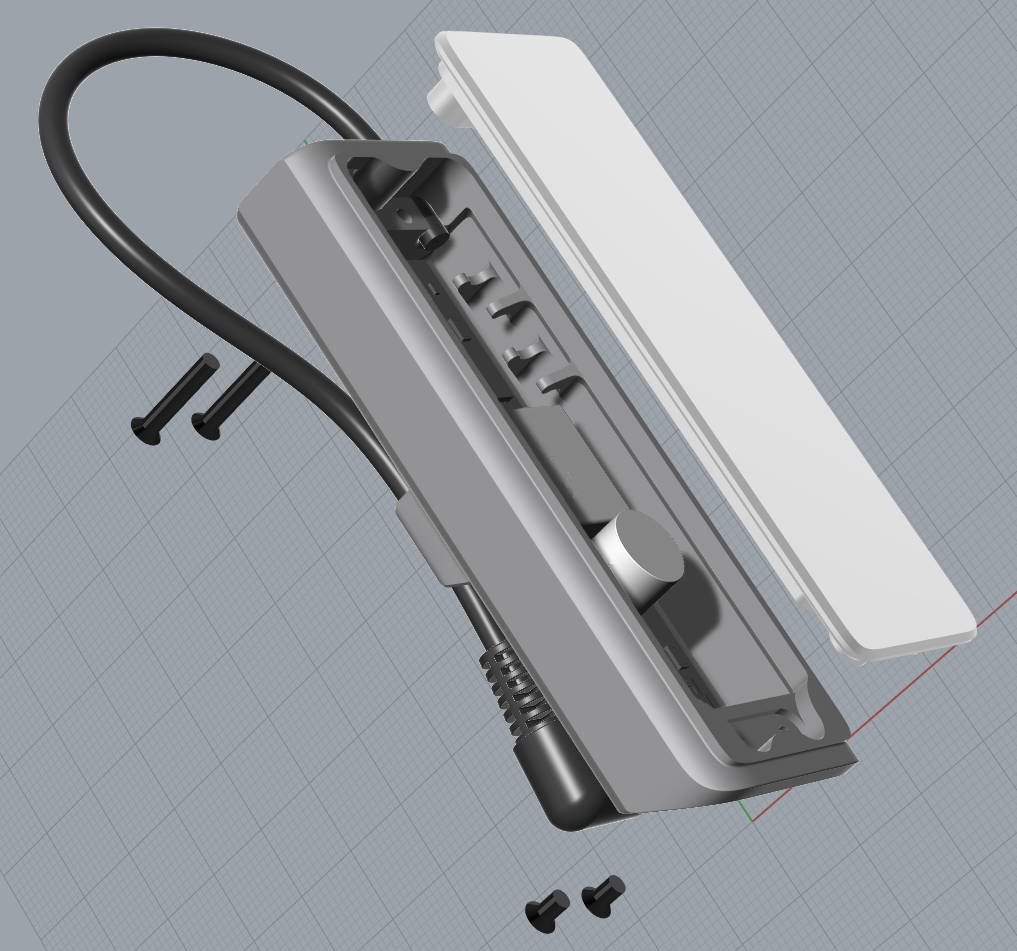 Once we were happy with the overall form, we built in all the mechanical parts, including screws, strain relief and features in the top plate that could dissipate heat away from the electronics.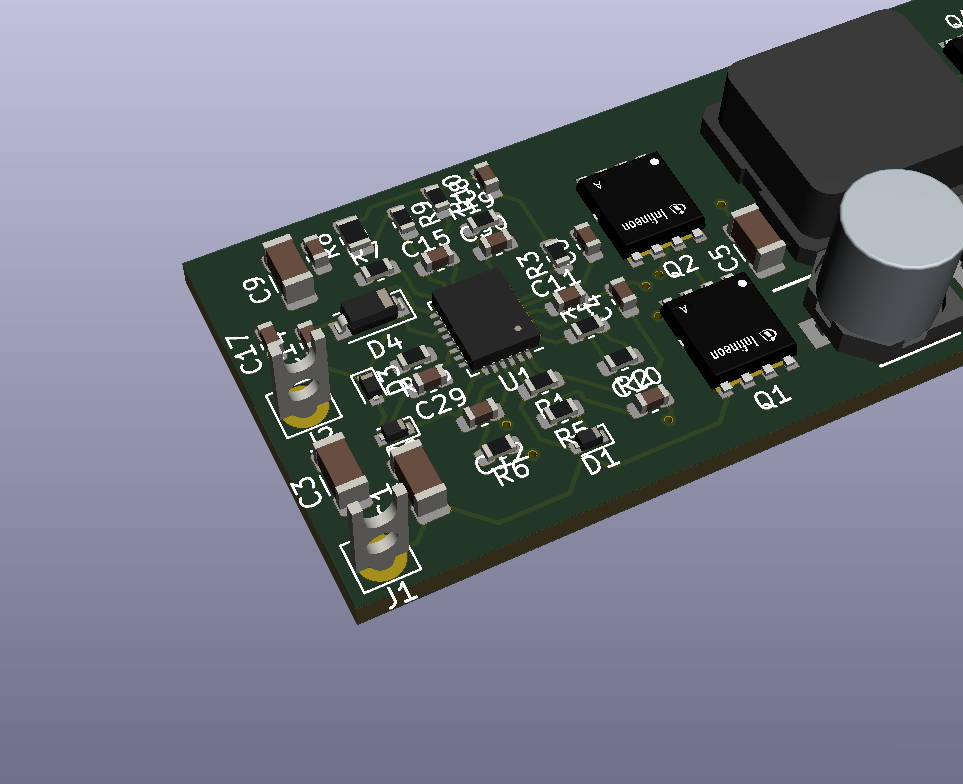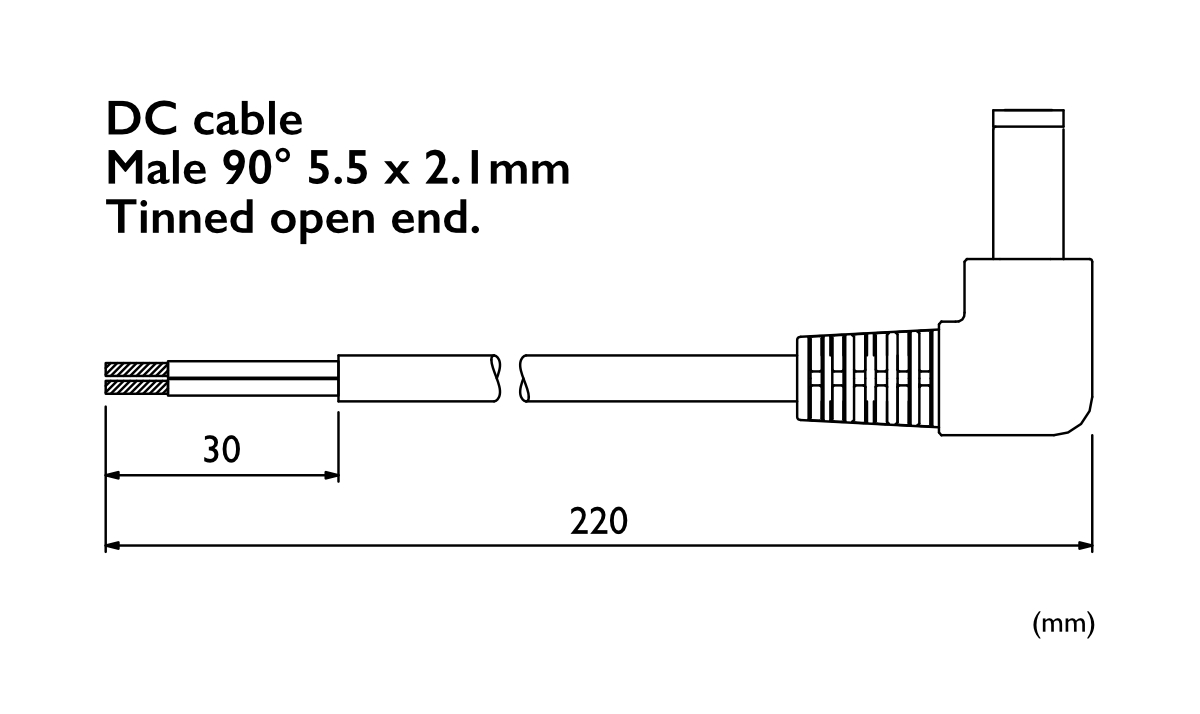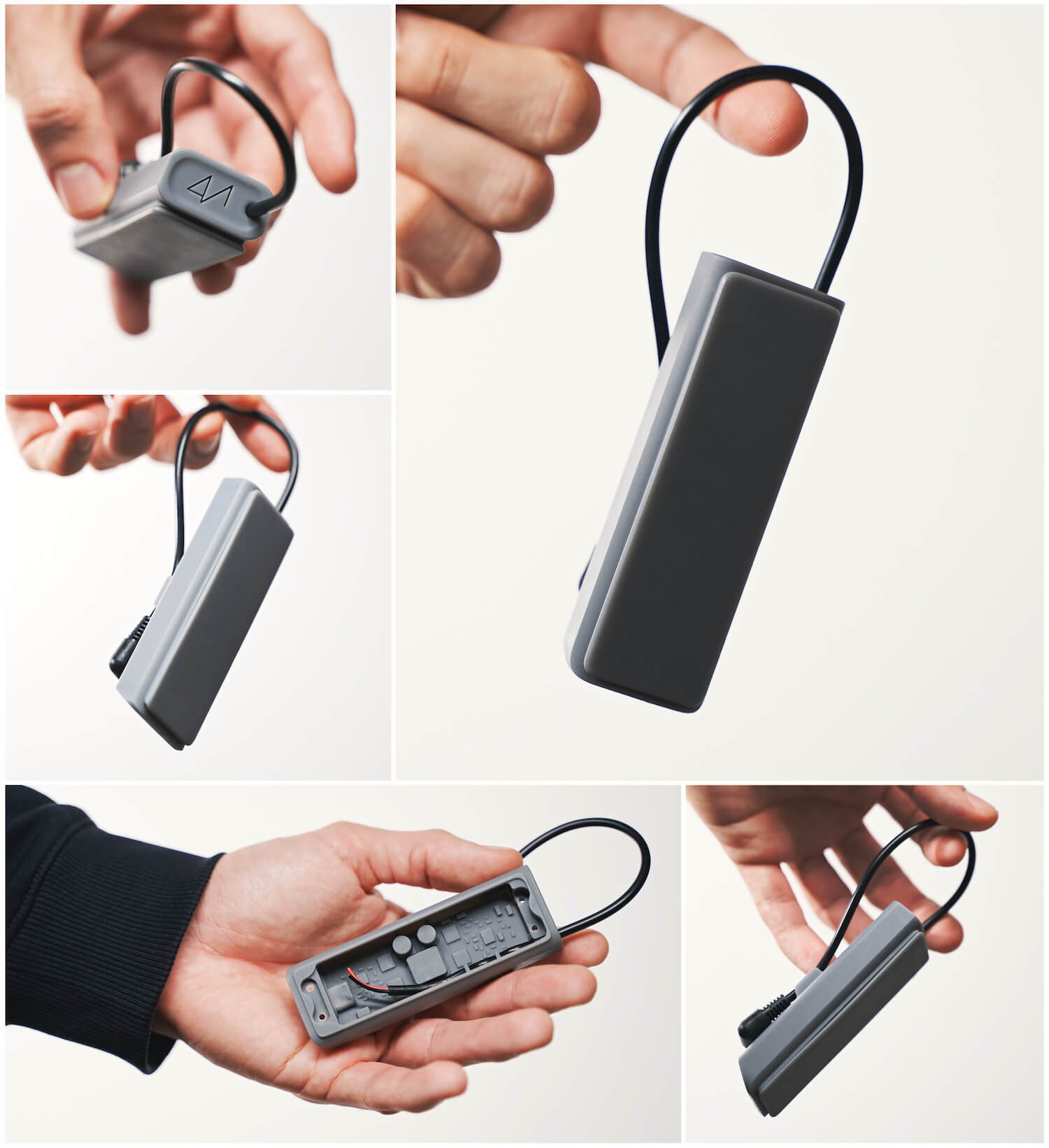 With a refined mechanical design and a fully populated PCB we used our high fidelity 3D printers to build a more refined prototype for more rigorous testing. A few iterations later and we'd resolved the assembly process, tightened our tolerances and refined the product to a point we were really happy with.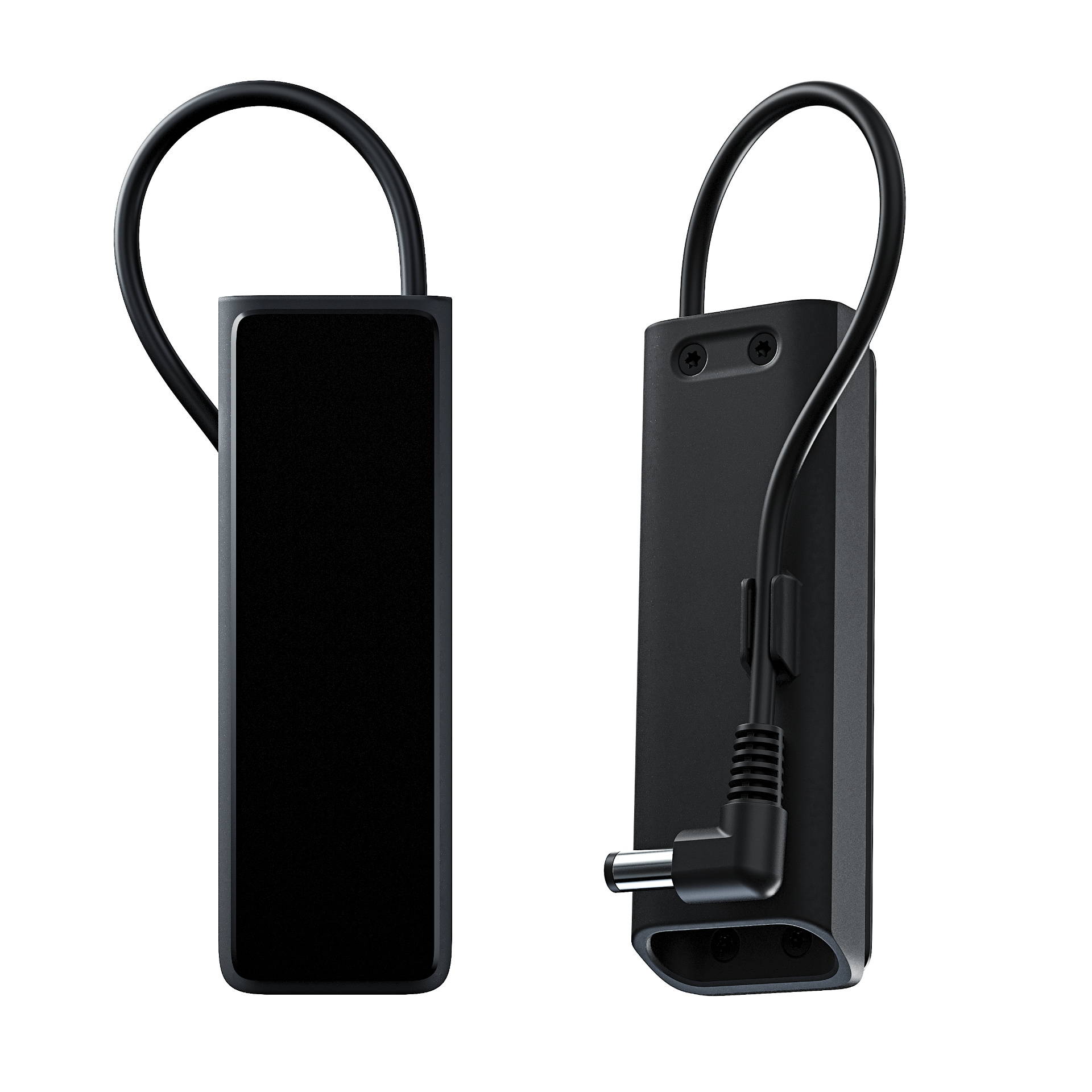 Following on from our latest successful prototypes, the next stage will be production! We're super excited to get the all the USB-C Adapters built and on their way to you – we'll be sharing more in the next few weeks as it progresses!