The AM1 has undergone numerous improvements since we launched in July 2018. It is now better than we ever hoped it would be. In case you can't tell, we are super proud of it. We know you are all getting a phenomenal e-bike.
Below is a list of everything that makes the AM1 what it is today.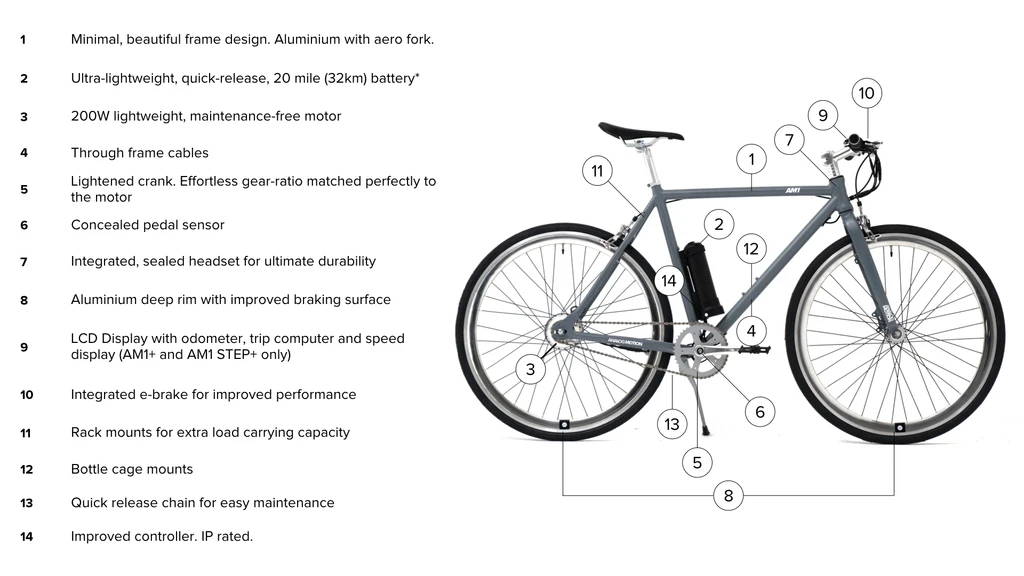 All improvements also apply to the AM1 STEP.