Now is the time to ride your AM1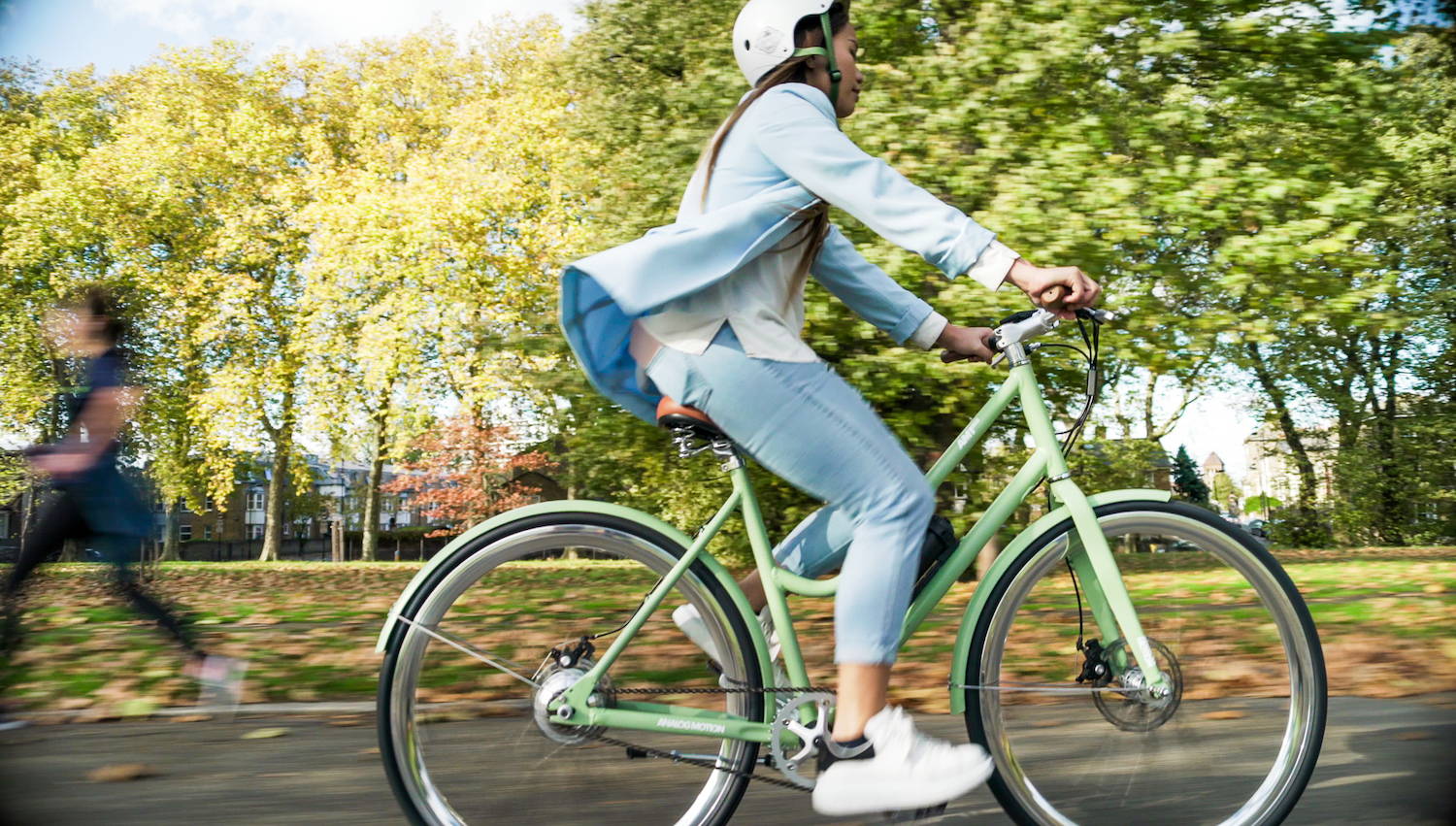 There are few positive things about a global pandemic, and our sincere good wishes go out to anyone who has been negatively affected by Covid-19. During this difficult time of isolation and social distancing we have been looking carefully at the changes that are happening both with governments, their lockdowns and social distancing measures and the consequences this is having for cyclists in normally busy cities.
In light of new guidelines from the UK government released on the 11th of May 2020 we've picked apart the changes that apply cyclists and also we have found three other compelling pieces of data that show now is a great time to be a cyclist in the city. The main sections of the document that apply to cyclists are 1 and 5 so lets breakdown what this means for you:
1 - General changes
1.1 - New things that you are allowed to do
You're allowed to spend more time outdoors - sitting enjoying the fresh air, picnicking or sunbathing are all ok under the new guidelines.

As long as you follow social distancing you are able to exercise outdoors as much as you want.

So remember to take a spare battery if you decided to go out for a longer ride this week!
1.7
There are now no limits on how far you can travel for your exercise or outdoor activity in England, but this should only be with members of your household (note there are slightly different rules for Scotland, Wales and Northern Ireland).
To quote directly: "You shouldn't travel with someone from outside your household unless you can practise social distancing - for example by cycling." This means that from the 13th of May you could travel with a friend across London to a green space or park, but you would have to stay at least 2 metres apart during your cycling and activity at the park.
5 - Public Transport
5.1
It is advised that if you have to go back to work then only absolutely essential travel should be undertaken on public transport. The government still advises to stay home, stay local and consider if your journey really is essential. All other journeys should be done on foot or on a bicycle.
5.3
This point takes the advice one step further. Essentially do not travel on public transport unless you absolutely have to. You should not get public transport to a park or green space. These types of journeys should be done in a private vehicle with members of your household or on a bicycle as stated in point 1.7
With those guidelines in mind let's have a look at some data we've found to help show that this is a great time to get out on your ebike!
According to data provided by citymapper there has been up to a 90% reduction in city mobility during the lockdown. This means the amount of people using the city mapper app for daily directions on public transport, taxis and in private cars has dropped almost to unheard-of levels.
Just check out these photos taken by our founder, Nav. These are actually from New Year's day, not a glimpse at post-COVID London. If you are normally wary around traffic and haven't had the opportunity to practice your commute during quieter times this is a great time to get out on your ebike to enjoy the emptier roads and fresh air.
If you are normally wary around traffic and haven't had the opportunity to practice your commute during quieter times this is a great time to get out on your ebike to enjoy the emptier roads and fresh air.
Speaking of fresh air we've found these amazing graphics from Plume Labs showing pre and post levels of NO2 (Nitrogen Dioxide is a major and harmful chemical released in car fumes) in the air in major cities. The maps show an average of Plume Labs own metric, Air Quality Index (AQI), the colours range from blue to green which are great to good and yellow to red which are bad to worse.
On the left is the 16th of March 2020 and on the right is an average from 21st to the 24th of March during the start of the French lockdown measures.
It is a similar story in Madrid, Spain on the left is data from the 10th of March and the left is the same timescale as Paris 21-24 of March.
We're absolutely amazed at the difference a week can make to this pollution metric and how quickly the air quality can improve. If you're interested in your own city you can use this link below to find out more.
We hope that you have found our breakdown of the new UK lockdown measures useful and you are able to find time to get out on your bike or ebike. With traffic and air pollution at one of the lowest levels in recent memory we believe there is no better time to make a positive out of this global catastrophe.
Stay safe out there.
Love AM