E-bikes for health, well-being, and charity fundraisers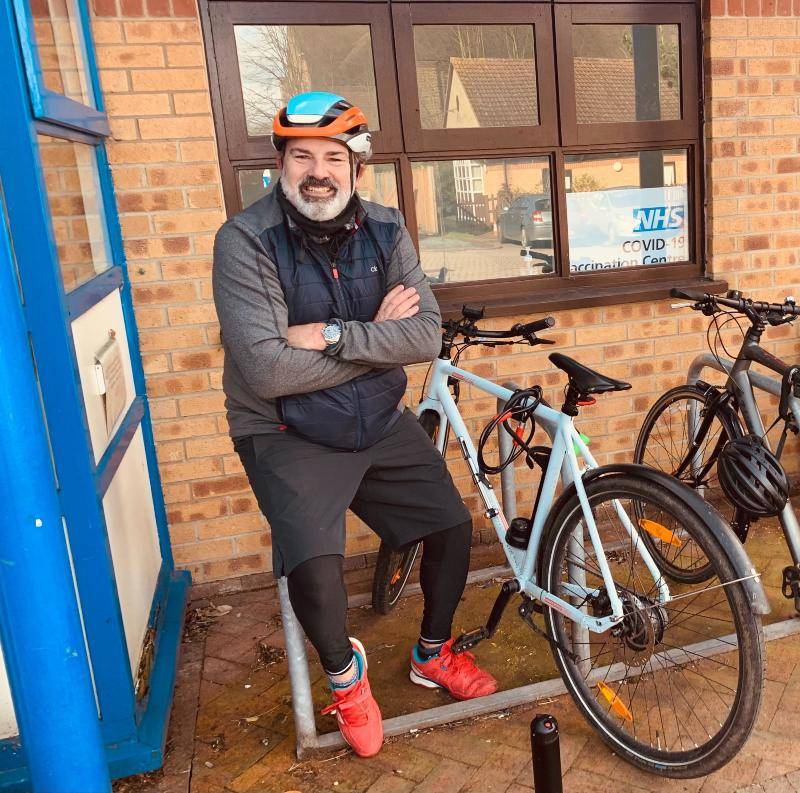 Simon, a 54-year-old city commuter shows us how e-bikes can help us get active again, using his AMX.

Introduce yourself in one sentence
Hi, I am Simon Hewitt, 54yrs old, a city worker with a penchant for the fresh air and a pint of craft IPA.
Why did you decide to purchase an e-bike?
Initially, I knew nothing about them but having moved to London 3 years ago I was keen to get a bike. I read this exciting and intriguing story about Analog Motion on Instagram and their aspirations for bringing a lightweight affordable range of performance e-bikes to the market. With replacement hip surgery on both hips within 6 months of each hip last year, I needed to find an enjoyable and manageable form of exercise for my recuperation and long term fitness/lifestyle. The AMX e-bike was the perfect solution for me.
How has the e-bike helped you get active?
Wow, where do I start? In so many ways from fitness and muscle strengthening in my legs, core and around my hips to the mental health and well-being aspect i.e. leaving the stresses and pressure of work behind as soon as I'm on my AMX.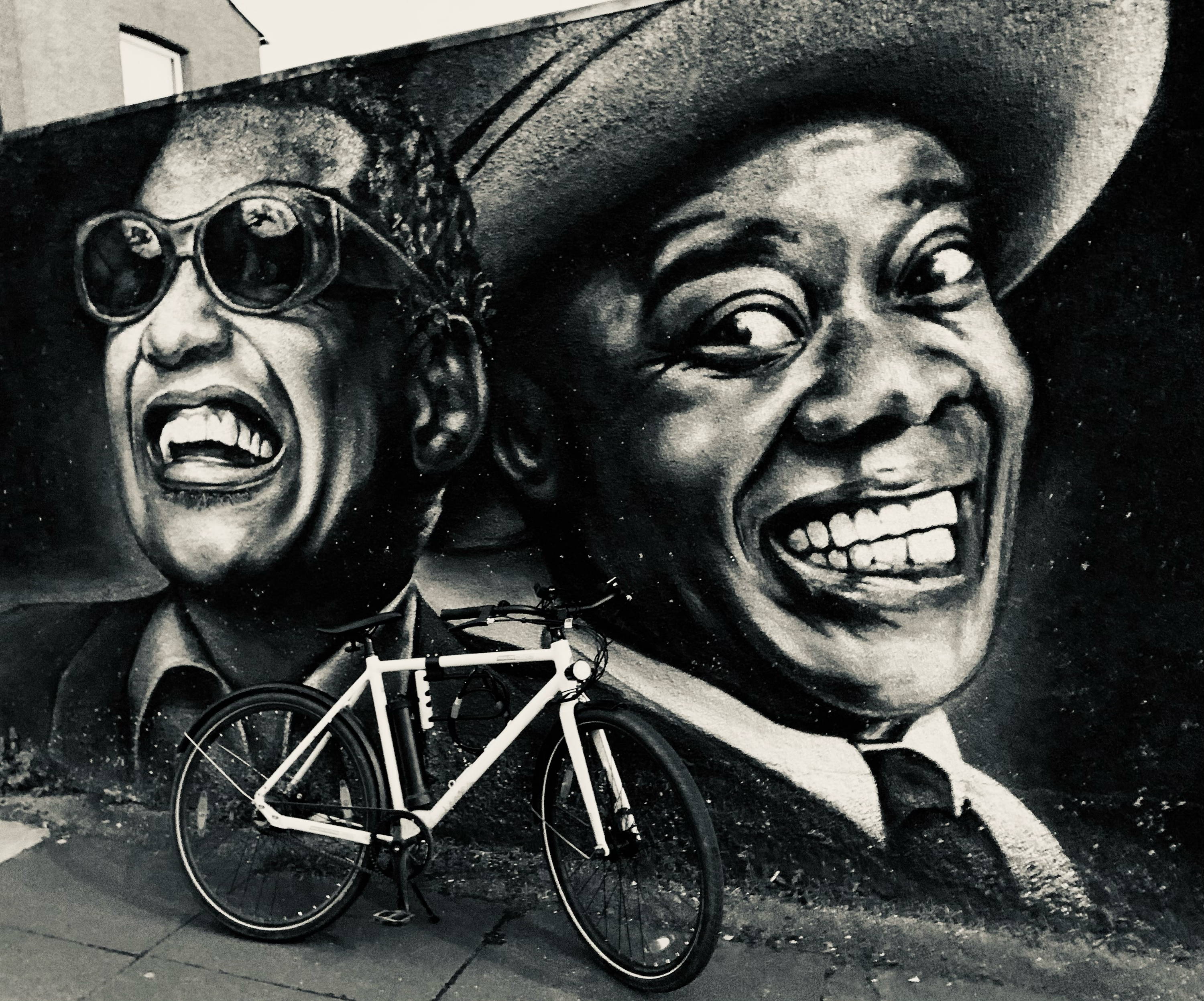 Have you noticed any changes in your health and wellbeing since riding the AMX?
Most definitely. A daily ride in the morning sets me up perfectly for my day ahead and I immediately feel more energised, relaxed and capable to deal with the challenges and pressure that might arise during my day. I am sleeping so much better as a result of the regular daily exercise of cycling. I'm also waking up earlier and getting up easier. Finally, I've lost 11 pounds in weight since having my AMX, not an easy feat in lockdown, but safe to say this down to my cycling more than a strict diet.
What's your motivation for your 300-mile challenge?
There were so many factors to motivate me here, but the principle for family and friends lost or cruelly impacted by this awful disease. Cancer Research is an amazing organisation and anything to help and support these clinicians, medics and scientists to improve survival rates and life quality for cancer sufferers is a no brainer to me. My running days are over now even with the new hips and my AMX has totally taken over as my exercise, city transport and mode of fun. The cycle 300 miles in a month challenge is the perfect way for me to support this crucial cause whilst enjoying myself exploring London and my surroundings on my AMX e-bike.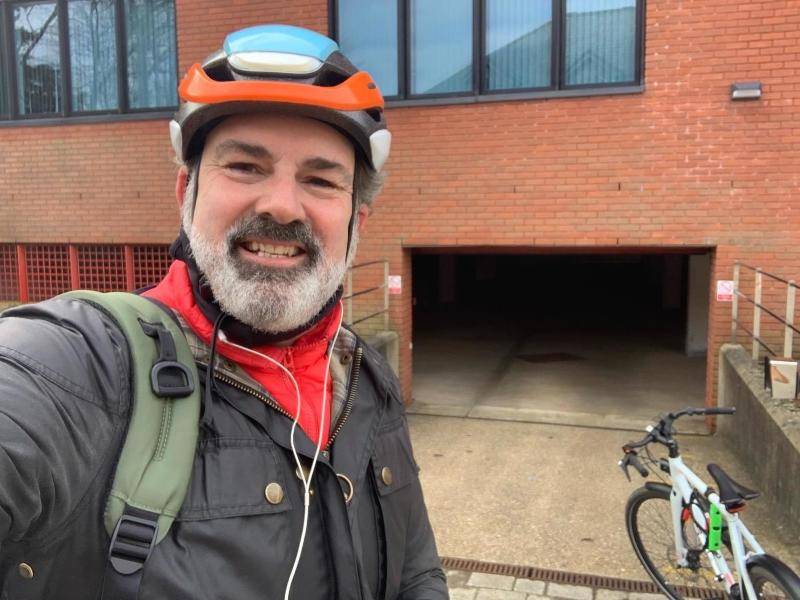 What's your advice to anyone thinking of purchasing an e-bike to get active and improve their wellbeing?
In the words of the global swoosh brand "Just Do It!". I was so excited, granted anxious at times at my impulsive decision to not only buy an e-Bike but to do so with Analog Motion as a backer on Indiegogo - crowdfunding is a new experience to me which has massively paid off. Whilst I would recommend to those considering an e-bike to take the plunge, it's important to consider your future riding requirements. For example; are you looking for city commuting and pleasure or weekend rides in the country? What sort of distances might you want to cover? Will you ride from home or do you need to transport your bike before riding it? All these factors considered, combined with researching the market and reading user reviews, will hopefully make your buying decision on your e-bike or e-bikes easier and right the first time.
What's your 3 favourite features of your AMX?
Oooh, tough one (there's a few)... Definitely the integrated lights also the LED display/control panel. I think the overall style (if qualifies as a feature?). I just love the look of my AMX from the wheels, drive chain, frame etc.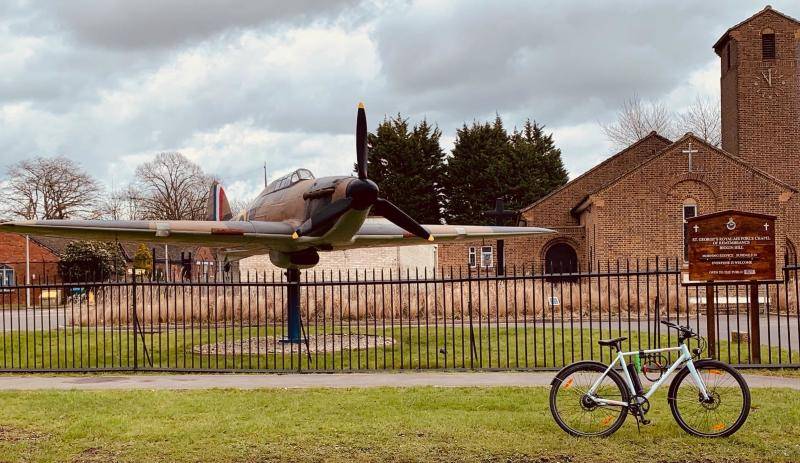 How do you envisage cycling in cities in the next 10 years?
Compounding in numbers year on year "off the charts". We seem to be reaching a tipping point thankfully where the focus and awareness to carbon neutralise our environment quickly and radically sits with most people (certainly those I talk to). This wasn't originally my motivation for an e-bike, i.e .the green factor, however now I'm cycling so freely around London by e-bike, this is my primary choice of travel around the city. I've just ordered a fully electric car for those journeys where the bike won't cut it currently (Sheffield and back in a day might be ambitous on the AMX at this stage 🤣!).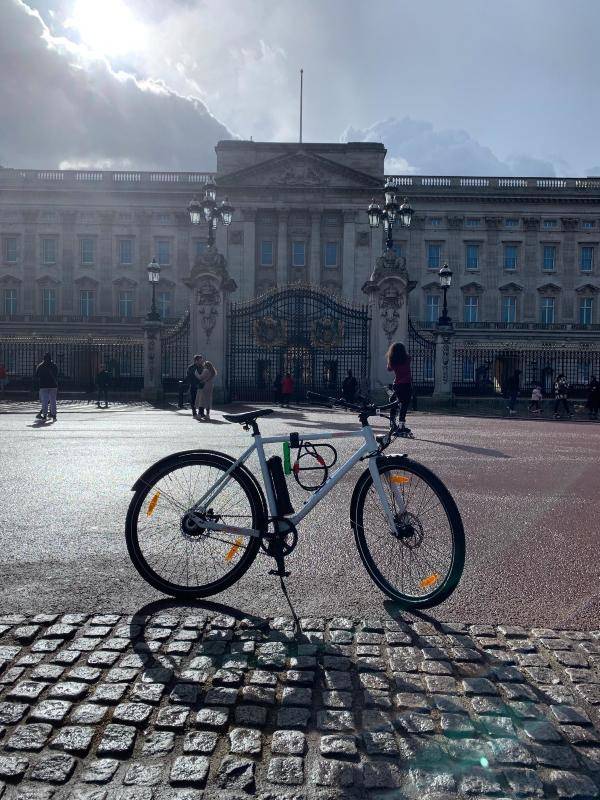 Have you enjoyed your 300-mile challenge?
I've absolutely loved it. What I've enjoyed from this and my e-bike regardless is there seem to be no boundaries to where I can go? I pick a spot, work out the route and I'm off (as my photos attest to) and I am getting to see and learn so much about not just London, but Kent too, which I am discovering more from my e-bike. I can't wait at some point to get the bike on the electric car and hit the coast or different regions to explore on my AMX.
If you'd like to read more about Simon's 300-mile ride for Cancer Research, or even place a donation, click here