Alternative Brake Lever for the AMX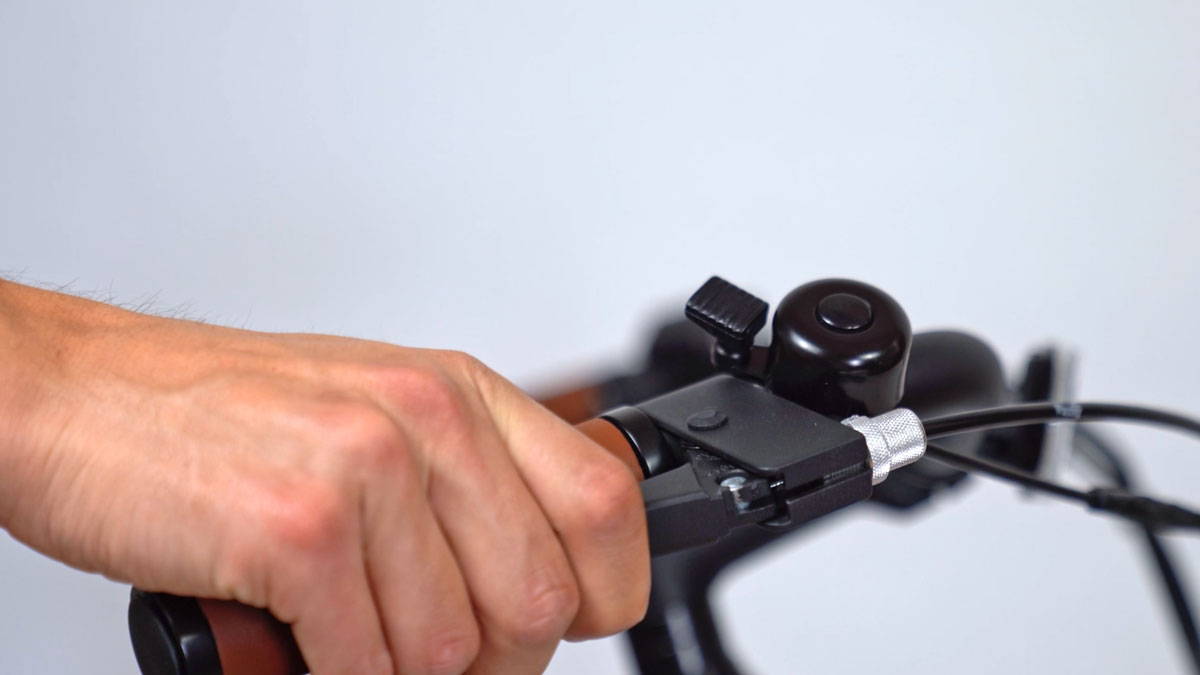 We pride ourselves in taking onboard all feedback. Every comment, message, tweet, post, we read and we take seriously.
This is why in the early days of the campaign we put so much emphasis on improving the AMX from the first prototype to the final iteration that we are shipping now. Each version was put through our testing program in the hands of various users. If you need a reminder of the key improvements we've made since then, you can read our blog post here (link).
The final AMX now being shipped arrives 85% assembled with online instructions to guide you through the final setup required to get up and running. Some areas of the assembly/set-up are easier than others, so we're constantly looking to improve the instructions and the process wherever possible. One such area is the rear light installation. We observed how some were experiencing difficulty with this step so we improved how this part leaves our assembly facility so that it's now much simpler to install once it arrives on your doorstep.
One common issue amongst AMX CLASSIC and STEP Backers has been adjusting the brakes to give the desired responsiveness and ease of braking. In the interest of creating the best products for everyone, we're acting on this too.

The brakes on the AMX CLASSIC and STEP use an IPX6 rated aluminium alloy lever which was launched on the market last year. These were selected for the AMX because of their aesthetics and quality from a supplier who we have used extensively in the past. This specific model chosen delivers a shorter 'pull' than levers we've used previously.

The 'pull' refers to the pivot of the lever mechanism, and the length of cable this pulls which results in a corresponding tightening of the brake callipers on the braking rotor.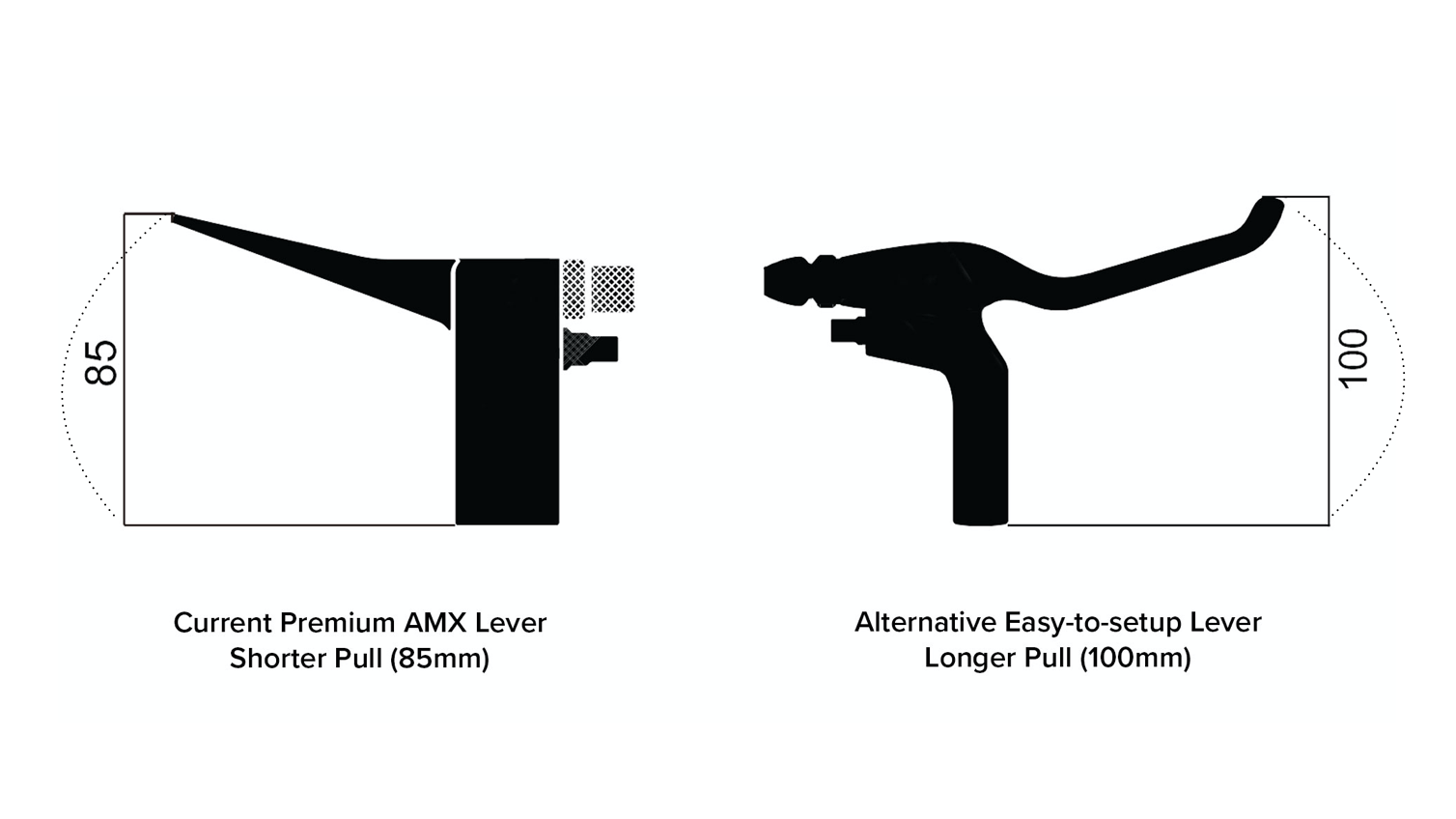 The shorter pull means the brake pads need to be aligned with a small clearance from the discs, which means any slight deviations in angles or calibration are amplified. When calibrated correctly they give fantastic braking performance. If not calibrated correctly the brakes can feel spongy, catch on the rotor, or reduce the peak braking power applied when the levers are fully engaged.

This has caused difficulties for some AMX riders, so we have proposed adopting levers with a longer 'pull' to augment the tolerances. The result is that the brakes will be easier to set up, and allow greater clearance without compromising peak braking performance when the levers are fully engaged. We want to ensure this option is available for any Backers who feel they could benefit.
We have made a new guide on how to setup your brakes, you can view it in the link below:
If you have attempted to install your brakes using our guide (see here) and you are having issues setting up your brakes to a standard you are content with. We are happy to announce we can now provide the alternative brake lever as a plug-and-play replacement for your existing levers.
At checkout, please use the same email address you used for your Indiegogo pledge.
Please note; we will work as quickly as we can to get these shipped to everyone who wants them, however, this is a recent addition to our supply chain at a busy time of year. Brake levers will be delivered on demand as they become available on a first-come first-served basis.
If you need help with your AMX, we are constantly updating and adding new articles to our helpdocs. Alternatively we have a fantastic community on our forum that will gladly help you.