AMX Shipping Update - Fulfilment at full throttle!
Hi Everyone,
It's been a really exciting week at AMHQ since we kicked off shipping.
For the Backers who have now received their AMX, please tag us (@analogmotion / #analogmotion) in all your posts! Nothing makes the team here happier than seeing you up and running and enjoying the freedom of your AMX 👌
The excitement which we're seeing on social media is what we live for and it's energising us in what is a demanding time. We took a moment during the week to celebrate the beginning of shipping by enjoying a ride around our neighbourhood in East London to give people a chance to try the bike and experience the joys the AMX has to offer - you can see more of that in our stories here on instagram. Also check that those stories are still able to be viewed.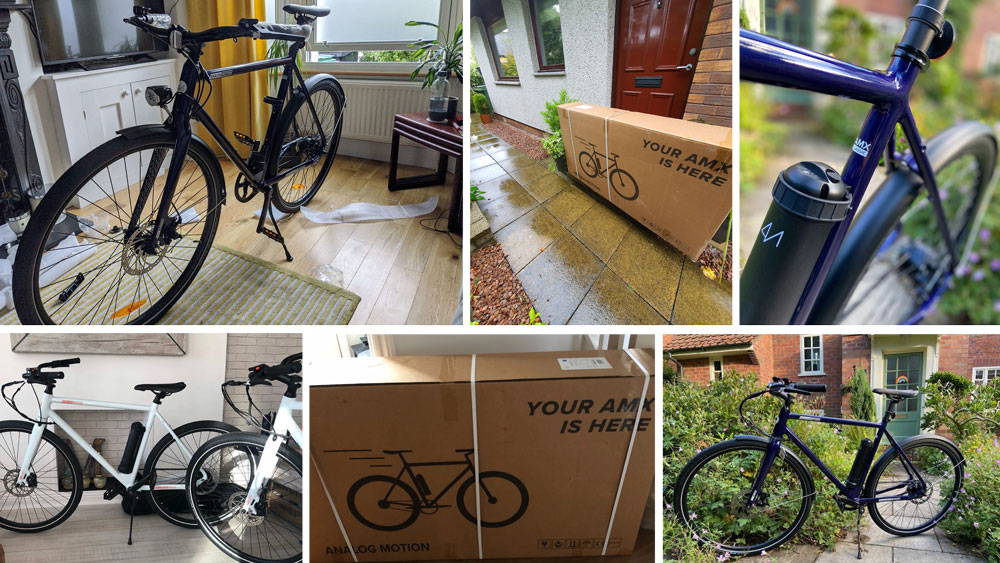 On that, it is the busiest time of the entire year for us. For the short term we will be deprioritising 'where is my AMX' requests while we are putting all our focus on managing the logistics of shipping 1000+ bikes to 260 cities in 30+ countries around the world. Our Operations Team are spending 99% of their time ensuring that shipping is running as smoothly as possible, so it's really important that we use that time in the best possible way.
We're just as eager to get AMXs to you as you are to receive them, so please rest assured your AMX is on its way and all shipments will be despatched as efficiently as possible in the coming weeks. Once your AMX leaves the facility you'll receive a Tracking Number to let you know it's on its way. Until this point, it isn't possible to provide an exact delivery expectation as it is ultimately a case of 'as soon as the warehouse can get orders prepped and ready'.
The UK warehouse team have been making great progress over the first week, even managing to get orders out of the door last Friday after the second shipping container cleared customs ahead of schedule (we say second container - as it managed to overtake the container that was being spot-checked by customs it has very much earned the title of 'first container'). We now have hundreds of AMXs despatched, with hundreds more queued up ready to go, and another container due to arrive at the warehouse next week.
The first North American shipment is due into port early next week. It'll take a few days to get this through customs, delivered, unloaded and checked into the facility, but we're hopeful that this can be fully despatched the following week.

For Rest of World Backers we are continuing to assess the situation with airmail; this is proving stubborn with costs roughly double pre-corona levels as carriers maximise their profits by prioritising small packages and pricing out larger goods. We are checking in fortnightly with a range of carriers and will despatch all RoW orders as quasi-normality is restored.
How will I know when my AMX is on it's way?
Once your order is despatched you will be sent a Tracking Number allowing you to monitor progress with the courier. Please check this as soon as you receive it so you can make arrangements for smooth delivery.
If you foresee any problems please contact the courier to organise any special requirements - the exact options available will vary by courier and by country, but their online and phone support teams will be able to advise you of the possibilities and work with you to find a solution.
Don't forget to follow us on Instagram for micro-updates and other news over the coming weeks!
Can't wait to see more of you receive your AMXs in the coming days!

The AM Team