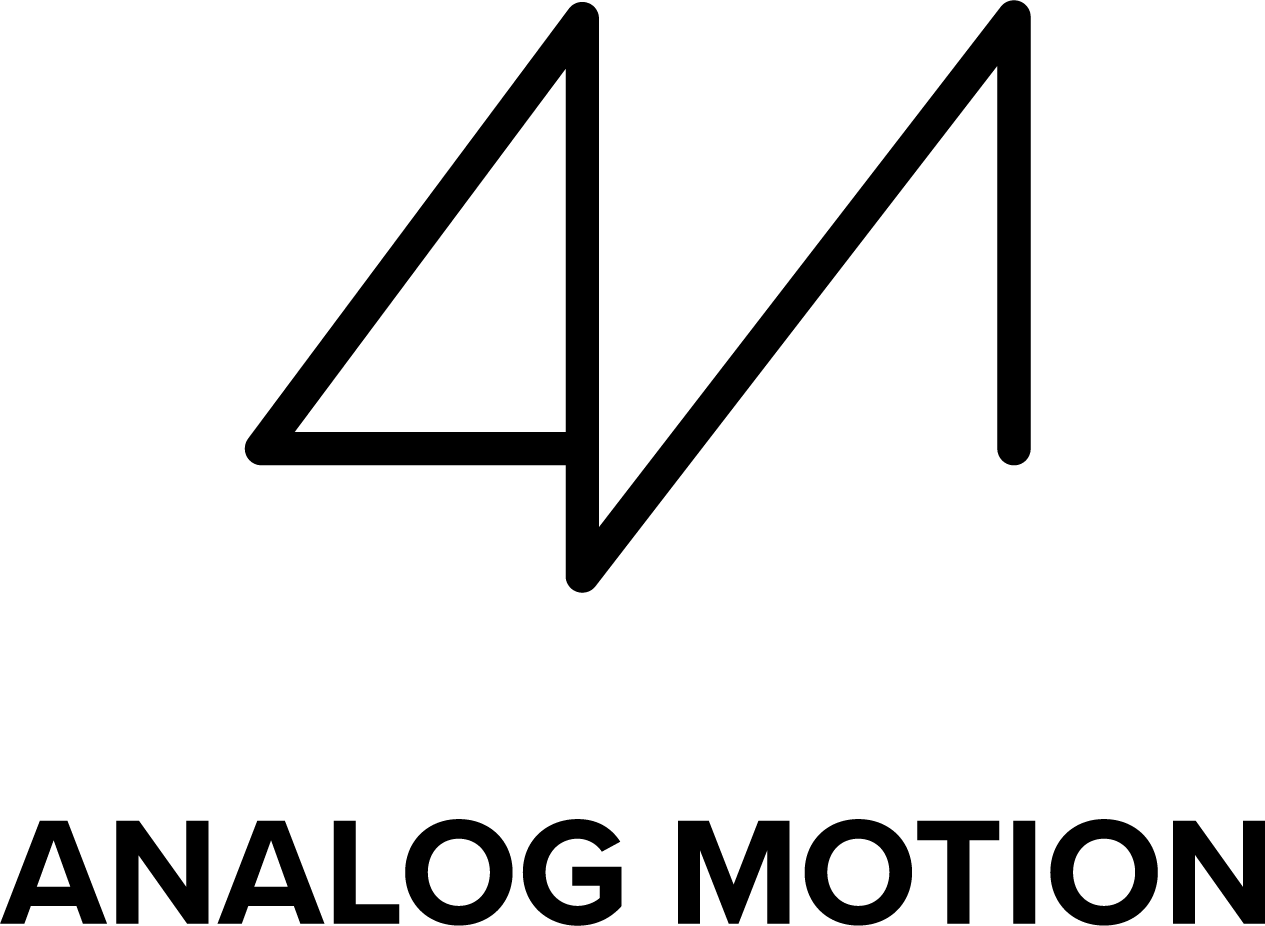 27/08/20      
Dear Friend,
Two years ago, after 4 years of prototyping, testing and working into the early hours, Jack and I launched Analog Motion with a singular mission: To create products which help people love the space between places. Living in a large city like London creates a false dichotomy between where you're going and where you are coming from. I always felt like I was trying to get somewhere and once I had endured the journey to get there I would be happier, more content and more at peace. To my surprise this feeling did not arrive until I traded my London Underground 'Oyster Card' for an early Analog Motion prototype, that's when I found what I was looking for. Joy is found in the moment, rather than looking towards the destination or musing on whence thou came from. E-bikes help you to love your journey and it's our singular mission to give as many people as possible this feeling.
As a company, we're on our own journey, starting from a shipping container with no heating to a multi-floor office that allows us to grow our team. A plant can only grow according to the size of its pot and we've just found ourselves a new spacious pot.
At this stage in our journey, we are a tight-knit team of friends. Friends who gravitate around a singular goal, to create products that help people love the space between places. I am immensely proud of what this small group of friends have achieved, against all odds, shipping large hardware in a very competitive market.
The journey has been a challenging one, but with each challenge comes a learning experience which makes us immensely grateful some months or years later. This year we experienced challenges that pushed us to the limit of our capacities, at an individual and company level. When our capacity is tested we grow and right now we are growing fast. The thing about growing is that it is sometimes a reductive process. When a caterpillar sheds its old skin its a process that requires effort and sacrifice to rid itself of its old outer and transforming into something beautiful. The process of shedding your skin is developmental, but difficult.
I would like to apologise for the times our actions have not been in accordance with our mission. I apologise for those moments when our communication has been less than what you needed. The reason our communication has been poor is because our full attention has been undivided towards the extremely complicated process of managing the movement of thousands of AMX's around the world. This undertaking is so complex that it leaves few resources for other tasks. We even had to momentarily pause new sales to allow us to service our existing customer base. I apologise for the times when we did not have the capacity to support you to the extent you required. I wish I knew everything. I wish I had all the processes in place to be able to tell you, in a second, where your bike is. I wish I could speak French, German and Italian and write all of our user manuals in multiple languages so that I could be sure you were fully supported during the important first moments of receiving your AMX. I wish for a lot of things. There are many things I cannot control. There are a small number of things I can. One of those is my thoughts, and right now, I think fondly of each and every one of you and wish you the best experience possible. I wish it were true that your experience was perfect. Behind the Analog Motion brand is a team. Currently a sub 9 person team that doubles in size every 9 months. They are working so hard to support you. This team has a singular goal, to create products that help you love the space between places. Revolving around that goal is a number of jobs to be done. Please message us if you believe in our mission and have something to contribute to that.
We will now change.
If you are willing to be patient and watch us transform you will be rewarded. We are building a beautiful company, one where friendship lies at the heart of the people working within its walls. Because when we treat each other like brothers and sisters we create space for each other to grow. And with this spirit of mutual respect we create space to support you, our dear friends and customers. We did not expect or plan for an exponential increase in demand for bikes, or 6 months of supply chain delays, or the ever changing social distancing laws or the decline of global economies. Know that when we say we are doing everything we can to support you, this is the truth. There are finite hours in the day and we are using them to maximise the support we can give to you.
I know that there is a minority of you that do not trust us. I know this because we have said we are moving as fast as we can to support you and your comments online insinuate that we are not doing enough. I understand. Trust has not been the virtue at the core of business since time began, this is why contracts, NDA's, and warranties exist, amongst other things. I want you to trust us. I want you to trust me. And that will be my personal mission. To show you who I am to make it easier to trust what I say. And thus, to trust that when we as a company say something, we mean it.
In a recent comment a backer mentioned that we were talking like politicians. This was the clarion call I needed to hear. Thank-you. Your message was heard loud and clear. Thank-you for your candid comment, it is most appreciated.
You will see me participate more actively in our community forum from now on, this is where you will find me first, and if time permits perhaps other community spaces too. I invite you to join me there, tell me how you feel, I'll tell you how I feel, you will tell me what you think and I will tell you what I think. There, we will together consult on how to best move forward. Your views will be heard and seen by all, as will mine. Let's open out the discussions to everyone and reap the benefits together. In the meantime our support line is open but has over 280 outstanding enquiries, some of which are urgent (like delivery issues) and are being dealt with and some are less urgent and will take longer to deal with. We are increasing our capacity and creating space for you to increase yours too. This is why we have created the Community Forum.
We are all going through something right now so please cheer each others hearts by sharing uplifting stories, jokes and stories in public spaces where we can all enjoy them. Every-time we see something that makes us laugh that little bit more we'll put some joy into your post box too. We like to give gifts.
If you too wish to show tokens of appreciation know that we appreciate those very much and you can do that by tagging us on our social media accounts. You can follow us here and tag @analogmotion #analogmotion
If you have constructive feedback which we can use to become better, please send your message to feedback@analogmotion.com where I will personally read it even if I don't reply.
I'd like to invite you all to sit down with us, have a cup of tea and tell us who you are, what you think of what we've made together and how we can accompany each other on our own journeys.
This is our address. Welcome to our home.
Nav