I rode an AM1 for over 25,000kms. How did it do?!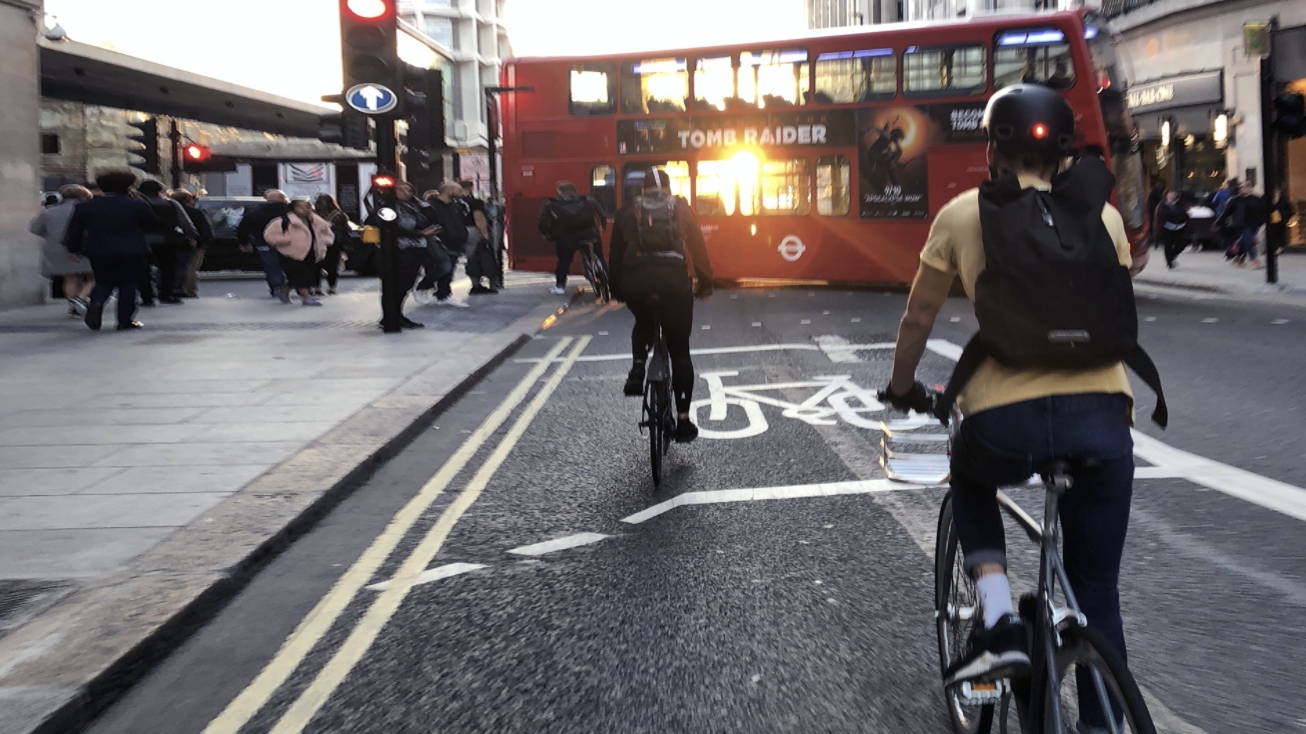 Hey. I'm Jack. For those of you that don't know, I'm one-half of the founders here at Analog Motion.
I've symbolically handed over my trusty AM1 to a family member to make way for an AMX but before I do, I wanted to share its story.
The AM1 in question is the AM1 featured in the videos and photos from the 2018 Kickstarter campaign. It was the first of only 3 AM1s in existence at the time.
"It is, literally, the bike that founded Analog Motion."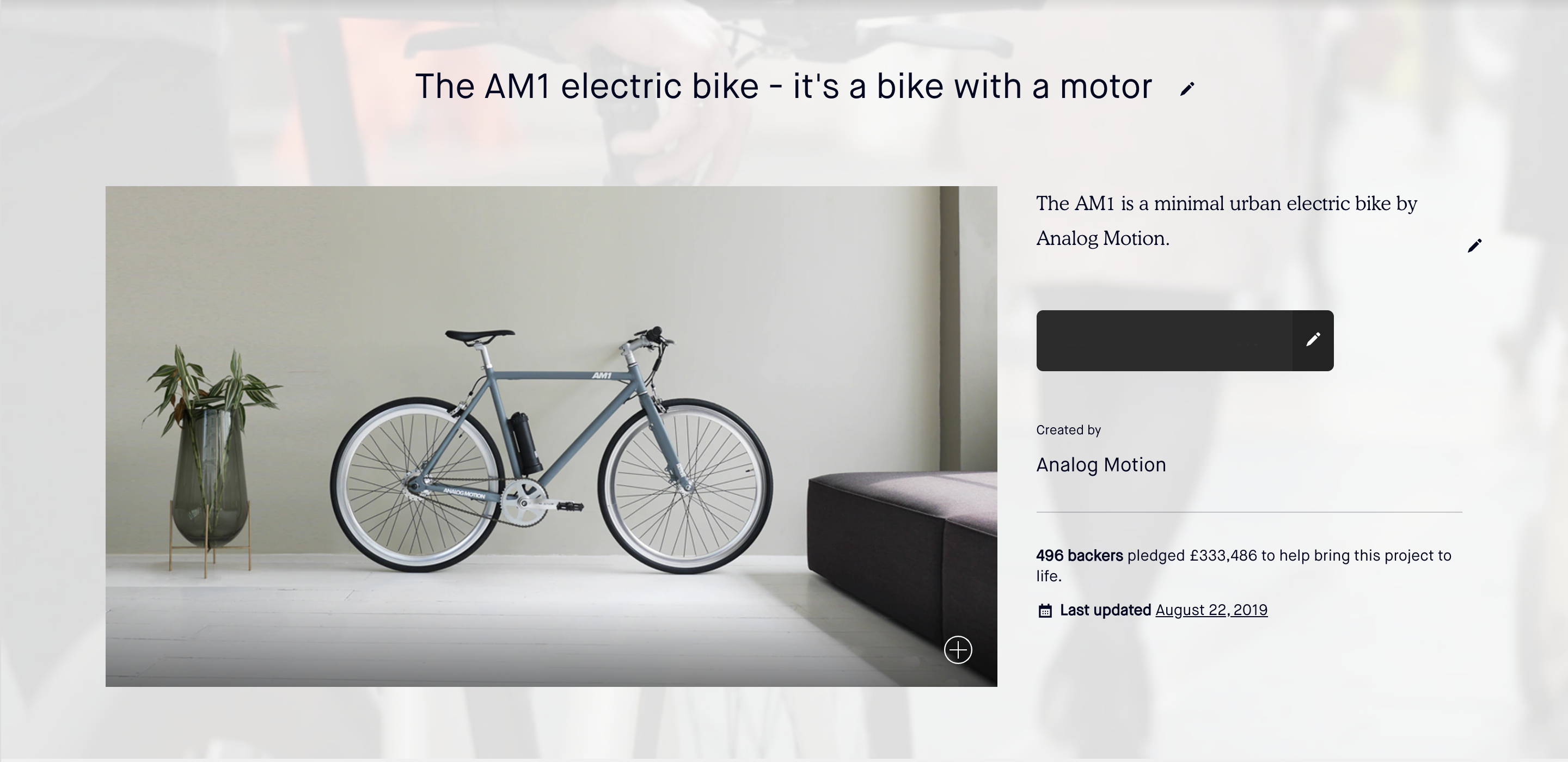 As soon as the campaign launched it became my daily, and a daily for me meant 20km each way (Chiswick to Hackney), 5 days a week, for 2 and a half years. As a quick calculation, deducting the occasional holiday and rainy days I make this to be 25,000kms at a minimum. It was a regular weekend and even holiday ride too.
As the founder of an e-bike company, you may expect me to put this bike on a golden pedestal, wash it regularly, service it religiously and store it indoors. You would be so, so, so wrong.
When required, I have replaced tyres and brake pads, but that is about it. It's barely been serviced. It lives almost-exclusively outdoors. It been ridden it in torrential rain, snow and 35 degree heat. I've ridden it for miles on flat tyres. The abuse this bike has taken is an on-running joke here at AMHQ. Pierre, our resident bicycle perfectionist, can't stand it. I can even remember how many times I washed it; twice.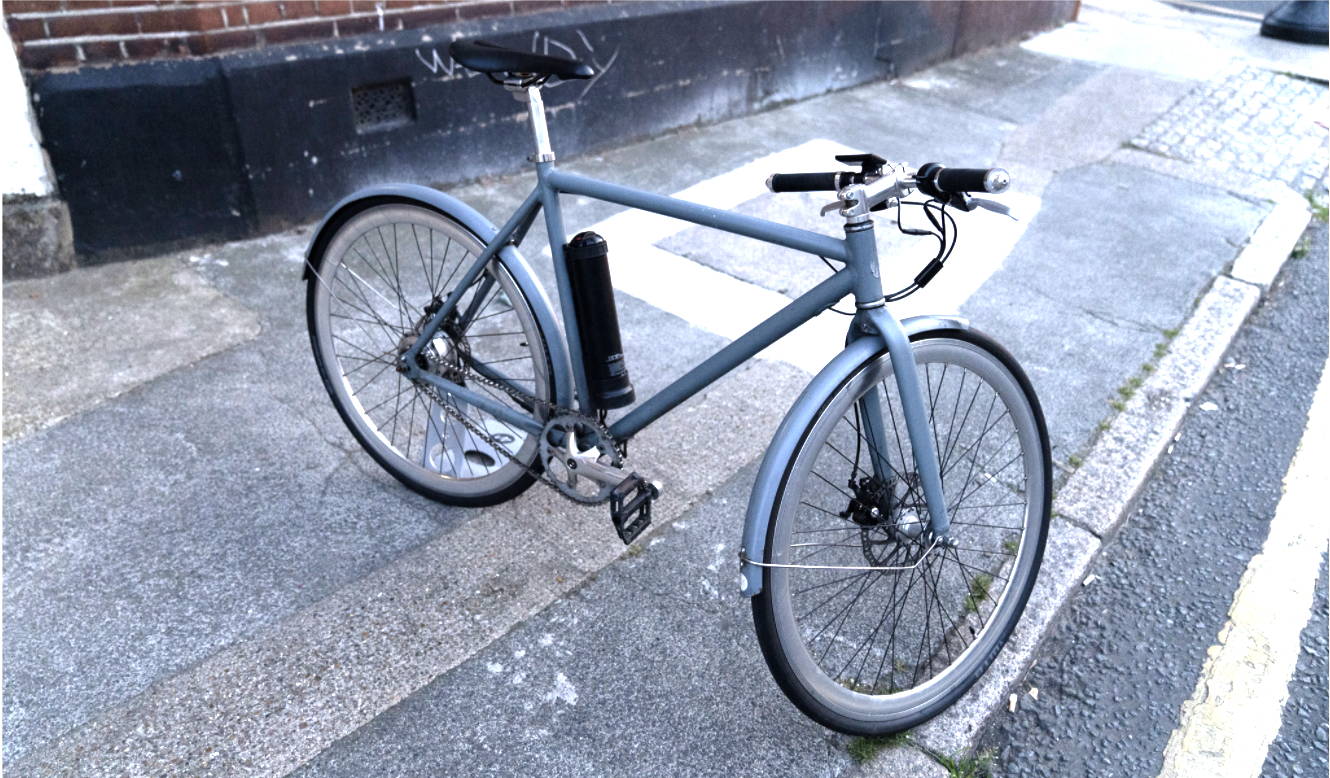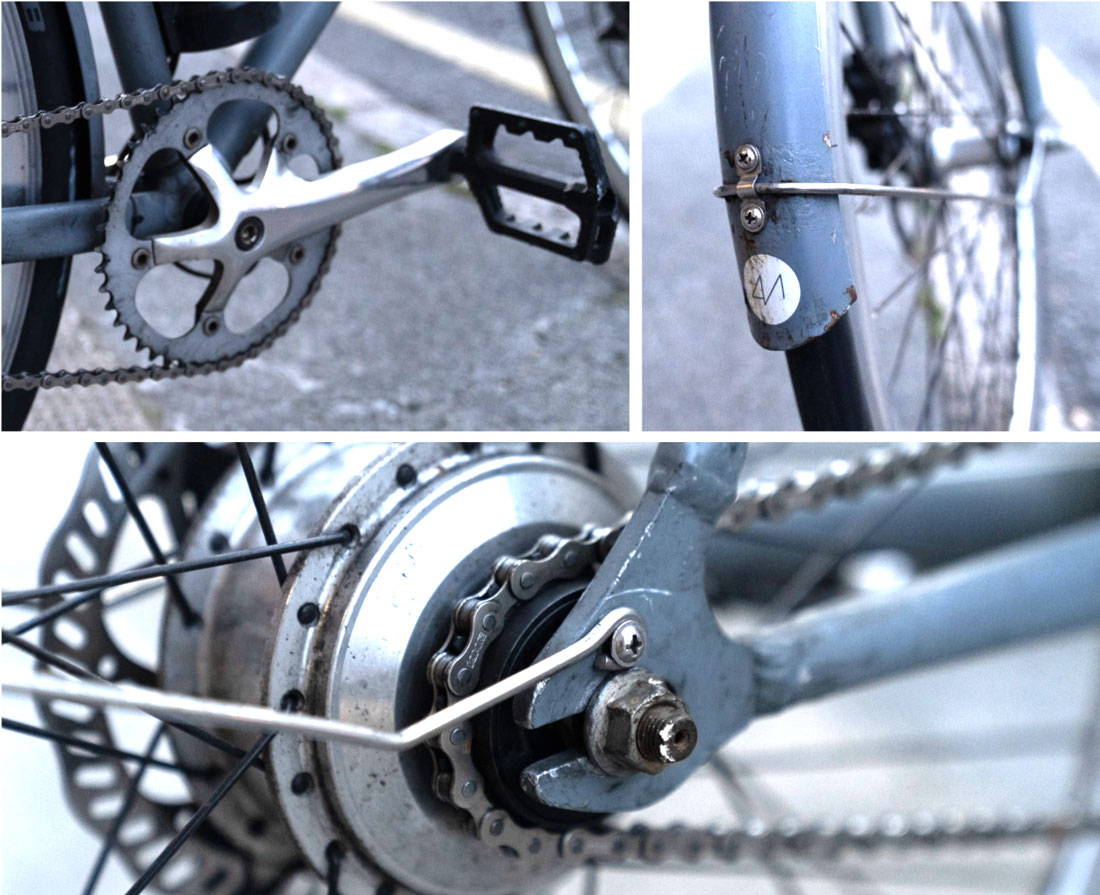 As it stands today it wants for nothing. It rides fantastically, its comfortable, brakes are fantastic, battery life is great. You may notice some modifications; it became the test mule for the AMX drivetrain so had the AMX battery and controller attached. It occasionally gets new sample parts fitted when they arrive from our suppliers. But the frame, paint, motor, disc rotors, callipers, and countless other components are unchanged. Its resilience to wear, corrosion, and deterioration and its relentless reliability continues to impress even us!  
"It is the resilience and reliability that was fundamental when designing the AMX."
The AM1 does not have required motor service intervals, complicated electronics or specialist components and it taught us a lot. Many of the core components have been brought forward to the AMX including but not limited to; the motor, brakes, saddle, seat post, cables, controller, battery and more... For example, the AMX uses the same motor - a motor we have yet to witness a single failure from on all 1000+ Analog Motion e-bikes currently in the wild.
Its new owner will continue its legacy for many thousands more kms. It's a truly remarkable e-bike that stands as an achievement of everything Analog Motion has achieved to date.
Farewell old friend...